About The Management Team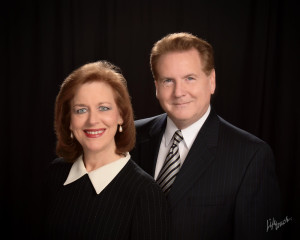 Victoria Atwater and Bruce Reed combine a wealth of individual and collective performing experience to represent their artists. Having genuine respect, knowledge and understanding about the classical vocal world, this team is in excellent position to assess their artists and provide proper direction and guidance for success.
VICTORIA ATWATER, known for her sparkling soprano and consummate musicianship, has performed most of the leading lyric coloratura/soubrette soprano roles. Most noteworthy are her "signature roles" of Musetta in La Boheme and Adele in Die Fledermaus. Miss Atwater has appeared with the Palm Beach, Birmingham, Tampa, Mississippi, Tennessee, Metro Lyric, National Lyric, New Rochelle, Gold Coast, Treasure Coast, New Jersey Verismo opera companies and many more. The soprano has soloed with the Cairo (Egypt), Bangkok (Thailand), Kunming (China), Buffalo, Evansville, and Fort Wayne Philharmonic Orchestras; the New Mexico, Alabama, South Bend, Elkhart, Ocala and Valdosta Symphony Orchestras; Orchestra of the Southern Finger Lakes, New York Symphonic Arts Ensemble, the Summit and Delray Beach Chorales, Masterworks Chorus and Orchestra, Monmouth Civic Chorus and Orchestra, the Ocean City and Key West Pops, among other orchestras, choral societies and performing arts organizations. A Metropolitan Opera Competition regional winner, Miss Atwater is a native of Elkhart, Indiana and holds Master and Bachelor of Music Degrees in Voice Performance from the Indiana University School of Music.
BRUCE REED, one of America's eminent tenors, made his impressive debut with the New York City Opera as Camille de Rosillon opposite Beverly Sills in The Merry Widow. He then became a leading tenor mainstay with the company for the next eight seasons. Mr. Reed has appeared with the Lyric Opera of Chicago, San Diego Opera, the Opera Companies of Philadelphia and Boston, Florida Grand Opera, Pittsburgh Opera, Glimmerglass Opera, Canadian Opera, Zurich Opera, Spoleto Festival (Italy and U.S.) and many others through the U.S. and Europe. Mr. Reed was also leading tenor at the Landestheater Linz in Austria for four consecutive seasons.
Favored roles include Eisenstein in Die Fledermaus, Tonio in Daughter of the Regiment, Count Almaviva in The Barber of Seville, and more recently, Mario Cavaradossi in Tosca, Turiddu in Cavalleria Rusticana and Canio in I Pagliacci. The tenor has soloed with the Korean, Kunming (China), Syracuse, Savannah, Valdosta, Ocala, Monterey, New Haven, Johnstown, Duluth Superior and South Bend Symphonies, as well as with the Buffalo, Rochester, Evansville, Dayton and Florida Philharmonic Orchestras; the Key West, Boca and Ocean City Pops Orchestras—under such notable batons as Julius Rudel, Christian Badea, Peter Nero and Reinhard Peters. Mr. Reed is a native of Clifton Springs, New York, and received his training from the New England Conservatory and later from the Tri-Cities Opera.
PROFESSIONAL CONSULTATIONS / LECTURES / MASTER CLASSES
Atwater and Reed are available for artist management auditions as well as one-on-one consultations focusing on career development in all forms and guises.  Also effective and valuable are their lecture presentations and master classes, which may be tailored in any variety of ways for targeted needs and special interests – ranging from audition wear, repertoire and presentation to professional promo packages, focused career development and artistic guidance.  The team enjoyed recent success working with vocal performance majors at Binghamton University in various lecture and master class scenarios, also previously with Foothills Opera Experience at Hartwick College. Internationally, the team has been praised and repeatedly engaged for master classes at reputable music conservatories in Thailand and throughout China, including Southwest Normal University in Changqing.